I have, in fact, been working and making efforts toward those things that I wanted!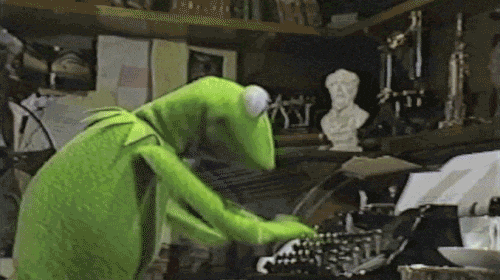 And I broke out in a stress rash because of it.  I'd share a pic but it's on my tummy and I'm incredibly insecure about my tummy.  Also that's gross.
Anyway, so I did a couple of job applications and a couple of job interviews and..weirdly…a couple of job offers.  One offer as a clinical director (exactly what I wanted right?) … turned out terribly.  I had a panic attack leaving the interview, an interview that, by the way I felt went terribly.  I felt like I sounded like an idiot and just smiled and rocked the whole way through.  But I got the offer.  I felt weird about it, so I chatted with my partner about it, mostly just to vent and get support and hold me while I rocked.  But the pay was way too little and I would have lost health insurance, a deal breaker given my misfiring immune system and random inability to walk or use my hands.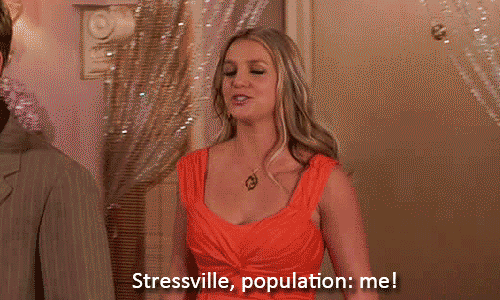 The second one was better.  It was actually at a site I trained at before and with my old supervisor, basically for my other old supervisors position.  It went super well, my old sup was excited to chat and offered me the position.  It's part time, which would me I would get to keep the job that pays the bills while doing what I've really wanted–supervising and taking part in the administration the clinical training program.  So I accepted.
Enter my eeeeeeekkkkkkssss!  Cause then I had to talk to my current job about changing things ups.  I explained I wanted to keep my hours (I had, after all, kept a second job this entire time so this wasn't anything new to them).  But that means I have to move some clients, which I find very hard.  I don't like being inconvenient to them.  And, as much as I desperately want my Saturdays back, my Saturday clients really appreciate my having office hours that day.  So I have to confirm my planned hours with my boss and anxiously talk to my clients about changing appointment times.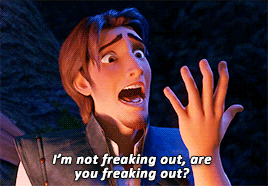 I hate change.  But I also love it.  I break out in stress-induce eczema on the reg.  And now my RA is flaring up and my feet are all Little Mermaid-y (reference to the Hans Christian Anderson verson).
So to counteract this, I bought some new books and snuggled with the beag today.  Tomorrow I will send out the appropriate emails and also try to not freak out.  Wish me luck!